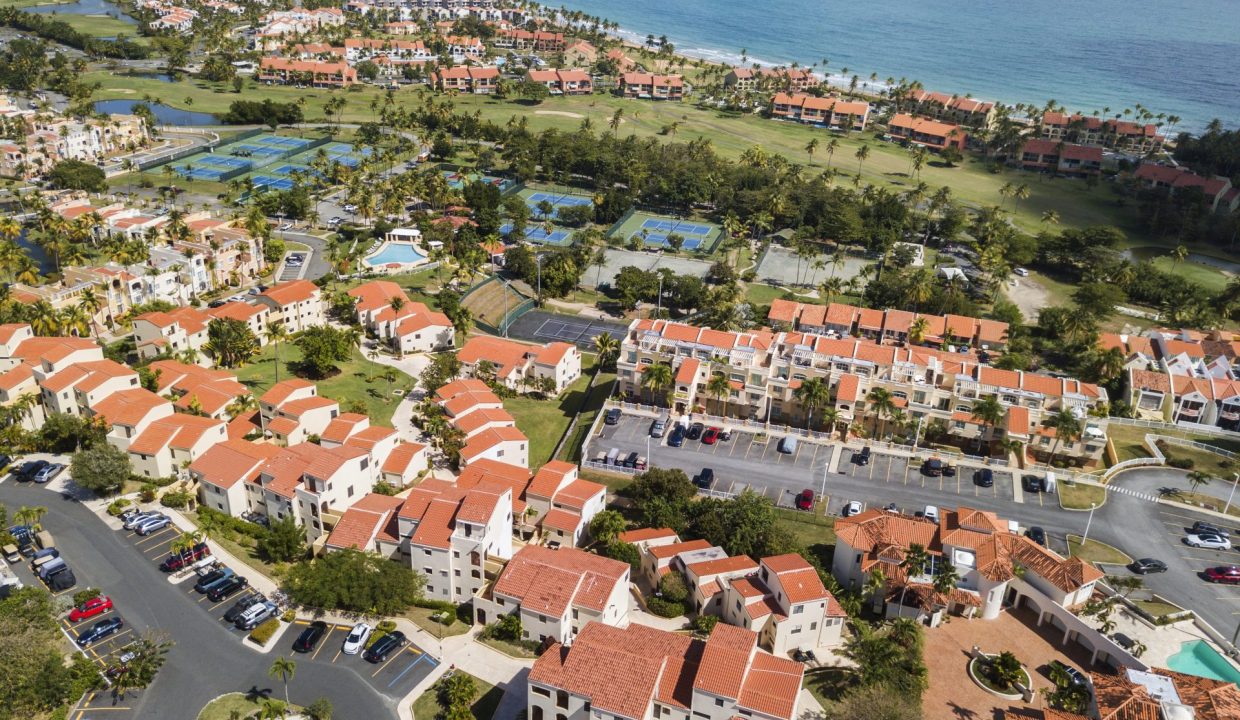 How To Buy A House In Palmas Del Mar, Puerto Rico – Real Estate Buyer's Guide
Welcome, future homeowners! If you're reading this, you're probably considering buying a house in the beautiful neighborhood of Palmas Del Mar, Puerto Rico. And why wouldn't you? This guide will walk you through what it's like to buy a home in this tropical haven. From understanding the local real estate market to navigating the legalities of property purchase in Puerto Rico, we've got you covered. So, grab a cup of coffee (or maybe a piña colada to get into the spirit of things), and let's embark on this exciting journey together.
Why Palmas Del Mar is an Attractive Location for Home Buyers
Now, why Palmas Del Mar, you ask? Well, imagine waking up to the sound of waves gently lapping against the shore, the scent of the salty sea, and the promise of endless sunshine. That's Palmas Del Mar for you – a place where every day feels like a vacation. But more than the idyllic setting makes Palmas Del Mar an attractive location for home buyers. The sense of community, the array of amenities, and the potential for investment growth make it a smart and rewarding choice. But don't just take our word for it. Let's dive deeper into Palmas Del Mar real estate and see what treasures we can uncover.
Understanding the Real Estate Market in Puerto Rico
Overview of the Puerto Rican Real Estate Market
The Puerto Rican real estate market is as diverse as the island's rich flora and fauna. From bustling city apartments in San Juan to tranquil beachfront villas in Rincon, there's a property for every taste and budget.
In recent years, Puerto Rico has seen a surge in interest, thanks partly to attractive tax incentives and the island's unique status as a U.S. territory. You get all the benefits of tropical living without leaving the U.S. – a win-win situation if there ever was one!
Specifics of the Real Estate Market in Palmas Del Mar
Now, let's zoom in on Palmas Del Mar. This picturesque community on the island's southeastern coast is a shining star in Puerto Rico's real estate galaxy. With its blend of luxury villas, comfortable condos, and charming townhouses, Palmas Del Mar offers a variety of options for prospective homeowners.
What sets Palmas Del Mar apart is its unique blend of resort-style amenities and residential comfort. You'll find everything from world-class golf courses and tennis courts to a full-service marina and equestrian center here. And let's remember the miles of sandy beaches and lush nature trails.
But not just the amenities make Palmas Del Mar a hot spot for real estate. The community's commitment to sustainable living, evident in its well-planned infrastructure and preservation of natural spaces, adds to its appeal.
Regarding investment potential, properties in Palmas Del Mar have shown promising growth, making it an attractive choice for both homebuyers and investors. So, whether you're looking for a vacation home, a permanent residence, or an investment property, Palmas Del Mar has something to offer. Let's explore further and find out what makes this community a real estate gem.
Benefits of Buying a Home in Palmas Del Mar
Lifestyle Benefits of Living in Palmas Del Mar
If you dream of a life where the beach is your backyard and the ocean is your swimming pool, then Palmas Del Mar is your dream come true. But the attraction of this community goes beyond its sun-kissed beaches and azure waters.
Living in Palmas Del Mar is like being on a permanent vacation. You can spend your day golfing, horseback riding, or sailing with its resort-style amenities. And if you're a nature lover, the numerous hiking trails and nature reserves will keep you busy.
The community also has various restaurants, shops, and entertainment venues, ensuring you always have things to do. And let's remember the vibrant local culture, filled with music, festivals, and the warm hospitality of the Puerto Rican people.
Economic Benefits and Potential Return on Investment
Buying a home in Palmas Del Mar is a lifestyle choice and a wise financial decision. The market in this community has shown steady growth over the years, making it a promising investment.
One of the key economic benefits of buying a home in Palmas Del Mar is the potential for rental income. With its popularity as a vacation destination, you can rent your property when you're not using it.
Additionally, Puerto Rico offers attractive tax incentives for qualifying residents, which can significantly lower your tax burden. This fact, combined with the reasonably low cost of living, makes Palmas Del Mar an economically attractive place to live.
In conclusion, buying a home in Palmas Del Mar offers a unique blend of lifestyle and economic benefits. Palmas Del Mar offers something for everyone – whether seeking a peaceful retreat or a lucrative investment opportunity. So why wait? Start your home-buying journey today and step into a world of possibilities.
Finding the Perfect Home for Sale in Palmas Del Mar
Tips for Finding Listings in Palmas Del Mar
Finding your dream home in Palmas Del Mar is like embarking on a treasure hunt; every good treasure hunt starts with a map. In this case, your map is the real estate listings. Our website allows you to filter properties based on your preferences, such as price range, property type, and number of bedrooms. You can find up-to-date property listings in Palmas Del Mar right here on this website by clicking on 'All Listings.'
Overall, hiring a buyer's agent in Palmas del Mar can streamline the home buying process, offer local expertise, provide access to listings, negotiate on your behalf, handle paperwork, and connect you with professionals in the industry. Their assistance can make your home-buying journey smoother, more efficient and increase your chances of finding the right property at the best price. I live right here in Palmas Del Mar, and there are several compelling reasons to choose me as your buyer's agent in Palmas del Mar, Humacao, Puerto Rico:
Relocation Experience: As someone who has relocated to Puerto Rico, I understand the challenges and considerations of moving to a new area. I can provide valuable insights and guidance specific to your relocation needs, such as familiarizing you with the local culture, lifestyle, and vital factors to watch out for when purchasing a property in Palmas del Mar.
Extensive Real Estate Experience: With experience in renting, selling, and buying properties both in the United States and in Palmas del Mar, I have a comprehensive understanding of the real estate market. This diverse background allows me to bring a wealth of knowledge and expertise, ensuring I can assist you effectively throughout the buying process.
Palmas del Mar Specialist: As your Palmas Connector, I am well-versed in the nuances and unique features of the Palmas del Mar community. I have an in-depth understanding of the various neighborhoods, amenities, and property types available within Palmas del Mar. This specialized knowledge enables me to match your specific preferences and requirements with the most suitable properties in the area.
Seamless Transition Support: Moving to a new location can be an overwhelming experience. However, with my expertise and local connections, I can help facilitate a smooth transition for you. Whether recommending local services, connecting you with reputable service providers, or providing guidance on settling into Palmas del Mar, I am dedicated to making your transition seamless.
Client-Centered Approach: I prioritize your needs and goals throughout home-buying. My commitment to exceptional customer service ensures that you receive personalized attention, reliable advice, and professional assistance every step of the way. By actively listening to your preferences and understanding your unique requirements, I can tailor my services to meet your specific expectations.
Remember, patience is critical when searching for the perfect home. Finding a house that meets all your criteria may require some patience, but the satisfaction of discovering the right one will make the wait worthwhile.
Importance of Viewing Properties in Person
While online listings and virtual tours can give you a good idea of a property, there's no substitute for viewing properties in person. You can assess the property's condition, check the amenities, and even meet some neighbors.
Visiting properties in person also allows you to explore Palmas Del Mar. You can check out the local shops, try the restaurants, and catch a sunset on the beach. After all, buying a home is about buying the lifestyle it offers, not just about the house itself.
So, put on your explorer's hat and start your home-hunting adventure in Palmas Del Mar. With patience and the proper guidance, you'll find a place you can call home.
Understanding the Home Buying Process in Puerto Rico
Step-by-Step Guide to the Home Buying Process
While exciting, the home-buying process in Puerto Rico can be daunting. But don't worry; we're here to break it down for you:
Budgeting: Determine how much you can afford, including the price of the home, closing costs, and ongoing expenses like property taxes and maintenance.
Pre-approval: If you're planning to get a mortgage, get pre-approved. The pre-approval process will give you a clear idea of your budget and make you a more attractive buyer.
House Hunting: Start looking for properties. Use online listings, work with a real estate agent, and visit properties in person.
Making an Offer: Once you've found a property you like, make an offer. Your real estate agent can help you with this process.
Inspection: If your offer is accepted, get the property inspected. An inspection can help you find any potential problems with the property.
Closing: If everything goes well, you'll go to closing, sign all the paperwork, pay the closing costs, and get ready to move into your new home!
Differences Between Buying a Home in Puerto Rico and the Mainland U.S.
While Puerto Rico is a U.S. territory, there are some differences in the home-buying process compared to the mainland U.S.
One key difference is the role of the notary. In Puerto Rico, a notary must be a licensed attorney, and they play a more significant role in the transaction. They're responsible for verifying the legal status of the property, preparing the deed, and managing the closing process.
Another difference is the property tax system. In Puerto Rico, property taxes are generally lower than in the mainland U.S. However, the calculation method can be complex, and avoiding surprises is essential.
Finally, while many people speak English in Puerto Rico, Spanish is the official language of the government and courts. Therefore, legal documents are often in Spanish. Finding someone who can help you navigate these language differences is essential.
Remember, buying a home is a no-small decision, and it's important to understand the process. With the proper guidance, you can confidently navigate the home-buying process in Puerto Rico.
Legal Aspects of Buying a Home in P.R.
Overview of Property Rights in Puerto Rico
In Puerto Rico, property rights are well-established and protected by law. Puerto Rico follows the U.S. legal system as a U.S. territory, providing firm property owners' protections.
When you buy a property in Puerto Rico, you can expect full ownership rights, including the right to use the property however you want, to profit from it (for example, by renting it out), and to sell it when you choose.
Please remember that there are specific rules and responsibilities that you must follow when owning a property. For instance, you may be required to uphold a particular standard of maintenance, or there may be limitations on how you can utilize the property, mainly if it's located in a planned community such as Palmas Del Mar.
Importance of Getting a Lawyer When Buying Property in Puerto Rico
While buying a property in Puerto Rico without a lawyer is possible, having one is highly recommended. A lawyer can help you navigate the Puerto Rican legal system's complexities and protect your interests.
A lawyer can review the purchase agreement, verify the legal status of the property, and advise you on the tax implications of your purchase. They can also represent you during the closing process, which can be particularly helpful if you need to be fluent in Spanish.
Buying property is a significant investment, and ensuring everything is in order is vital. A lawyer can make your home-buying journey in Puerto Rico smooth and secure.
Financing Your Home Purchase
Overview of Financing Options for Buying a Home in Puerto Rico
You have several options when financing your home purchase in Palmas Del Mar. The most common one is getting a mortgage loan. You can obtain a Mortgage loan from local banks in Puerto Rico or mortgage brokers licensed in Puerto Rico.
Another option is seller financing, where the property seller issues a loan to the buyer. This option can be good if you're unable to get a traditional mortgage, but it's less common and typically requires a significant down payment.
You may be eligible for a V.A. loan if you're a U.S. veteran. V.A. loans often offer favorable terms, such as no down payment requirements and lower interest rates. You need to check with your agent what type of loan the property you are interested in qualifies for (VA, FHA loan, etc.).
Pros and Cons of Using Local Banks vs. Mainland Banks
Choosing between a local Puerto Rican bank and a mainland U.S. bank can take time and effort. Here are some pros and cons to consider:
Local Banks:
Pros: Local banks deeply understand the Puerto Rican real estate market. They're familiar with local laws and regulations and can provide personalized service.
Cons: Local banks may have stricter lending criteria. They may also offer fewer loan products compared to mainland banks.
Mainland Banks:
Pros: Mainland banks may offer a broader range of loan products. If you're already a customer, you can streamline the application process.
Cons: Mainland banks may need to familiarize themselves with the Puerto Rican real estate market, potentially leading to delays or complications in the loan process.
Remember, the best choice depends on your circumstances. It's important to shop around, compare loan terms from different lenders, and choose the best fit for your needs.
Negotiating and Making an Offer
Tips for Negotiating a Fair Price
Negotiating a fair price is a crucial part of the home-buying process. Here are a few tips to help you navigate this stage:
Do Your Homework: Research recent sales in Palmas Del Mar to understand what similar properties are selling for. This process will give you a benchmark for your negotiations.
Understand the Seller's Motivation: The seller may be willing to accept a lower offer if they're in a hurry to sell. On the other hand, if they're not in a rush, they may hold out for a higher price.
Be Reasonable: While it's natural to want the best deal possible, lowballing the seller can backfire and cause them to reject your offer outright.
Work with a Real Estate Agent: An agent with experience can provide valuable advice and guide you through the negotiation process.
How to Make an Offer on a Property
When you find a property you love and know what you're willing to pay, it's time to make an offer. Here's how to go about it:
Prepare a Written Offer: In Puerto Rico, buyers usually make offers in writing. You can have your Real Estate Agent help you with this document, which should include the offer price, terms and conditions, and any contingencies (such as the offer being subject to a home inspection).
Submit Your Offer: Your real estate agent will submit your offer to the seller or agent.
Negotiate: The seller may accept your offer, reject it, or make a counteroffer. This is where having good negotiation skills come into play.
Finalize the Deal: Once both parties agree on the price and terms, you'll move on to the next steps of the home-buying process.
Remember, making an offer can be nerve-wracking, but with proper guidance and preparation, you can make it a smooth and successful process.
Home Inspection and Repairs
Importance of Getting a Home Inspection
Getting a home inspection is a critical part of buying a house. A skilled home inspector will carefully inspect the entire property, both inside and outside, searching for any possible problems. It's like getting a check-up for the home's health.
The inspection can reveal problems you might not notice during a viewing, such as structural issues, plumbing or electrical problems, or signs of pest infestation. Knowing about these possible problems can save you from unpleasant surprises.
Furthermore, you can use the home inspection results as a bargaining tool. If the inspection reveals problems, you can negotiate a lower price to compensate for fixing the issues.
Understanding the "As-Is" Culture in Puerto Rico
In Puerto Rico, it's common for properties to be sold "as-is." The property is sold in its current condition, and any repairs or improvements are the buyer's responsibility. Repairs are optional to be made by the seller before the sale.
While this might seem daunting, it's okay. It can be an opportunity. You can negotiate a discount for a property that needs some work, and then you can make the repairs or improvements according to your tastes and budget.
However, it's important to remember that an "as-is" sale makes the home inspection even more important. Before buying a property, you want to know what you're getting into. So, don't skip the home inspection, even if the property is being sold "as-is."
Closing the Deal
What to Expect During the Closing Process
The final step in the home-buying process is the closing. It's when the property officially changes hands from the seller to the buyer. In Puerto Rico, a notary oversees the closing process and is always a licensed attorney.
All the legal documents are signed during the closing, including the deed, which transfers property ownership to you. The notary will ensure that all the paperwork is in order and that all the terms of the sale are met.
Before the closing date, you'll receive a closing disclosure outlining the terms of your loan and the closing costs. Make sure you check this document carefully to make sure you understand everything before you sign.
Costs Involved in Closing a Home Sale in Puerto Rico
The expenses and fees you must pay to finalize your mortgage are called closing costs, which can add up. In Puerto Rico, closing costs typically range from 3% to 5% of the loan amount.
Here are some of the costs you might come across:
Notary Fees: Since the notary plays a crucial role in closing, you must pay notary fees. These fees cover the preparation of the deed and other legal documents.
Appraisal and Inspection Fees: These fees cover the cost of appraising the property to determine its value and inspecting it for potential issues.
Title Search and Insurance: A title search ensures that the seller can legally sell the property, and title insurance protects you if any issues arise with the title after the sale.
Taxes and Government Fees include the property transfer tax and registration fees.
Loan Origination Fees: If you're getting a mortgage, your lender may charge a fee for processing the loan.
Remember, while closing costs can be substantial, they're part of buying a home. By understanding these costs and budgeting for them, you can avoid surprises and make your home-buying journey smooth.
Working with a P.R. Real Estate Agent
Why You Should Work With a Real Estate Agent
The real estate market in Puerto Rico can be challenging to navigate, like solving a complex puzzle. A real estate agent can be the missing piece that helps you complete the picture.
Real estate agents can give you a valuable look into the local market, help you find listings that match your preferences, and guide you through buying. They can also negotiate on your behalf, ensuring you get the best deal possible.
I'd be honored to help you find your dream home in Palmas. Working with a real estate agent provides more advantages than just practical reasons. They're there to celebrate when you find the perfect home and provide reassurance when things are unplanned. They can also give you some emotional support during a stressful process.
How to Find a Real Estate Agent in Palmas Del Mar That You Can Trust
Finding a reputable real estate agent is like finding a trusted guide for your home-buying journey. Here are a few tips to help you find the right one:
Referrals: Ask for recommendations from family, friends, or colleagues who have recently bought a property in Palmas Del Mar.
Online Research: Check out online reviews and ratings. Look for agents with positive feedback and a solid online presence.
Interviews: Meet with potential agents in person. Ask them how they approach the buying process, their experience, and why they think they could be a good fit for you.
Remember, the right real estate agent is not just someone with experience and knowledge but also someone who understands your needs and whom you can trust. So take your time, research, and find someone to help you reach your dream of buying a home in Palmas Del Mar. Choosing me as your buyer's agent means benefitting from my relocation experience, extensive real estate background, Palmas del Mar expertise, seamless transition support, and client-centered Approach. With my assistance, you can confidently navigate the Palmas del Mar real estate market and find your ideal property while enjoying a stress-free buying experience.
Moving In and Setting Up Your New Home
Tips for a Smooth-Moving Process
Congratulations! The deal is closed, and now it's time to move into your new home in Palmas Del Mar. Moving is always stressful, but you can make it smooth with some planning and organization. Here are some tips:
Plan Ahead: As soon as you know your move-in date, you should start planning your move.
Put together a checklist of everything you need to do before moving in and knock out one task at a time.
Declutter: Moving is an excellent opportunity to declutter. Go through your possessions and decide what to donate, keep, or throw away.
Hire Professionals: Consider hiring a professional moving company. They can handle the heavy lifting, making the moving process much more manageable.
Pack Smart: Label your boxes clearly, and pack an essentials box with everything you'll need for the first night in your new home.
Setting Up Utilities and Other Essential Services
Once you've moved in, you must set up utilities and other essential services. Here's a quick guide:
Electricity and Water: In Puerto Rico, the Puerto Rico Electric Power Authority (PREPA) provides electricity, and water is provided by the Puerto Rico Aqueduct and Sewer Authority (PRASA). You'll need to contact these companies to set up a service.
Internet and Cable: There are several providers to choose from, including Liberty, Claro, and AT&T. Check out some of the plans and choose the one that best fits your needs.
Trash Collection: Trash collection is usually handled by the municipality. In Palmas Del Mar, the Homeowners Association may also provide this service.
Other Services: Depending on your needs, you should also set up services like home security, landscaping, or pool maintenance.
Remember, setting up your new home is a process. Take it one step at a time, and before you know it, you'll be settled in and enjoying your new life in Palmas Del Mar.
Living in Palmas Del Mar
Overview of Lifestyle in Palmas Del Mar
Living in Palmas Del Mar is like being on a permanent vacation. This beachfront community offers a relaxed, resort-style lifestyle with a touch of luxury.
Residents enjoy a warm, tropical climate year-round, with sunshine and blue skies. The pace of life is laid-back, focusing on outdoor living and leisure activities. Whether you enjoy golfing, tennis, horseback riding, or just lounging on the beach, Palmas Del Mar has something for you.
But it's not just about leisure. Palmas Del Mar is also a vibrant community with a rich cultural life. There are regular events and activities, from art exhibitions and music concerts to food festivals and charity events.
Amenities and Attractions in and Around Palmas Del Mar
Palmas Del Mar is not just a place to live; it's a destination. Here are some of the amenities and attractions that make it such a special place:
Beaches: Palmas Del Mar boasts some of the most beautiful beaches in Puerto Rico. Whether you're a surfer, a sunbather, or a sandcastle builder, you'll find your perfect spot on the sand.
Golf Courses: The community is home to two championship golf courses, offering a challenge for players of all levels.
Tennis Center: With 20 courts, the Palmas Del Mar Tennis Center is one of the largest in the Caribbean.
Equestrian Center: Horse lovers will appreciate the state-of-the-art facilities and trail riding opportunities.
Dining and Shopping: Palmas Del Mar has diverse dining experiences, from relaxed beachfront cafes to upscale restaurants. You can also find various shops and boutiques with a wide range of products, including groceries and designer fashion.
Marina: The marina is a hub of activity, with opportunities for boating, fishing, and water sports.
Nature Trails: The community is crisscrossed with trails, perfect for walking, jogging, or bird watching.
Living in Palmas Del Mar is about embracing the good life. With its world-class amenities, stunning natural beauty, and friendly community, Palmas is a place where you can truly feel at home.
Conclusion
Recap of the Home Buying Process in Palmas Del Mar
Buying a home in Palmas Del Mar is an exciting journey, one that takes you through understanding the real estate market in Puerto Rico, appreciating the benefits of living in Palmas Del Mar, finding the perfect home, working with a real estate agent, understanding the legal aspects, financing your purchase, negotiating and making an offer, conducting a home inspection, closing the deal, moving in, and finally, enjoying the lifestyle that Palmas Del Mar offers.
Each process step is crucial, from the initial research to the final closing. Along the way, you'll learn about the unique aspects of the Puerto Rican real estate market, the importance of working with professionals, and the joy of finding your dream home in this beautiful community.
Encouragement for Prospective Home Buyers
We encourage you to take the plunge if you consider buying a home in Palmas Del Mar. Yes, the process can seem daunting, but with the proper guidance and preparation, it can also be a rewarding and enjoyable experience.
Remember, buying a home is more than just a financial investment. It's an investment in your lifestyle and future. In Palmas Del Mar, you're not just buying a property but becoming part of a vibrant, welcoming community.
So go ahead, and start your home-buying journey. Your dream home in Palmas Del Mar is waiting for you. And who knows? This could be the best decision you ever make.
Additional Resources
Links to Helpful Resources for Home Buyers in Palmas Del Mar
As you embark on your home-buying journey in Palmas Del Mar, you may find the following resources helpful:
Puerto Rico Department of Housing: This government website provides information on housing programs and services in Puerto Rico. Visit Website
Puerto Rico Real Estate Commission: This is the regulatory body for real estate professionals in Puerto Rico. You can verify the license of a real estate agent or learn about the laws governing real estate transactions. Visit Website
Palmas Del Mar Homeowners Association: The HOA provides information on community rules, amenities, and event. Visit Website
Contact Information for Local Real Estate Agencies and Other Services
If you're looking for a real estate agent in Palmas Del Mar that you can trust, consider Maria Cristina Brown. She lives in Palmas Del Mar, understands the local market, and is dedicated to providing outstanding service. She can assist you in navigating the home-buying process and locating your perfect home.
You can reach Maria Brown at 787-988-0984. You can view her available listings here: Maria Brown's Listings.
Your dream home in Palmas Del Mar is within reach! Buying a home is a journey, and when you have the right resources and support, it's not as difficult of a process as it may seem at first glance. Don't hesitate to contact professionals like Maria Cristina Brown and use the available resources.